GES to Reschedule the SHS3 Reopen Date? Infrastructure, Furniture and Beds Are yet To be Supplied
The reopen day of the final year students was rescheduled to  5th may, 2021.
According to reports in the local media, management of Ghana Education Service is contemplating of rescheduling the date for the second time due to lack of furniture and beds in the Senior High Schools.
According to the reports the postponement from April to May 5th, 2021 was due to infrastructure and the lack of furniture and bed in the various schools. CHASS recommended to Ghana Education Service to reschedule the reopen date and put their house in order to avoid congestion in the dormitories and classroom. Per the directives given by Ghana Education Service by 5th May 2021, the infrastructura problems would have been resolved in the various schools.
The Students reported to school on Wednesday 5th May 2021, Ghana Education Service is yet to supply furniture and beds to the schools. The head of PR unit of Ghana Education Service granted an interview and stated that, some of the infrastructural projects are almost at the completion stage and the are hoping to complete them by 5th May, 2021 For the final year students to returned to school. As it stands now all the projects are standstill and the students have reported to school with the same old story.
Currently, the first year students have been splited into tracks and one batch have been sent home to create space for the final year students.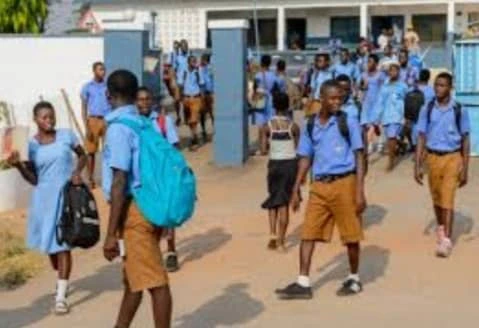 Furniture is a major challenge in the Senior High Schools, we were expecting Ghana Education Service to supply the schools with enough furniture before reopening the school for the final year students.
The track green first year students will leave the school on 29th May, 2021 to make way for the second year track green students to complete their Semester.
Students are made to pause their Semester to create room for other batch no examination is conducted for them. By the time students report back to school, they may have forgotten whatever they learned.