The Ghana Education Service is responsible for providing and overseeing Basic Education, Senior High Education, Technical Education as well as Special Education. They are also responsible of registering, supervising and inspecting private pre-tertiary educational institutions.
Ghana Education Service has come out to release a statement informing the general public especially Heads, staff and students the reopening and vacation dates for Senior High School in Ghana.
According to the management of GES, the calendar and dates of Senior High School 2021 academic year has been adjusted. The management added that, they wish to inform all Heads of schools to take note of this and to communicate to staff, students and parents.
Below are the reopening and the vacation dates for Senior High Schools on picture.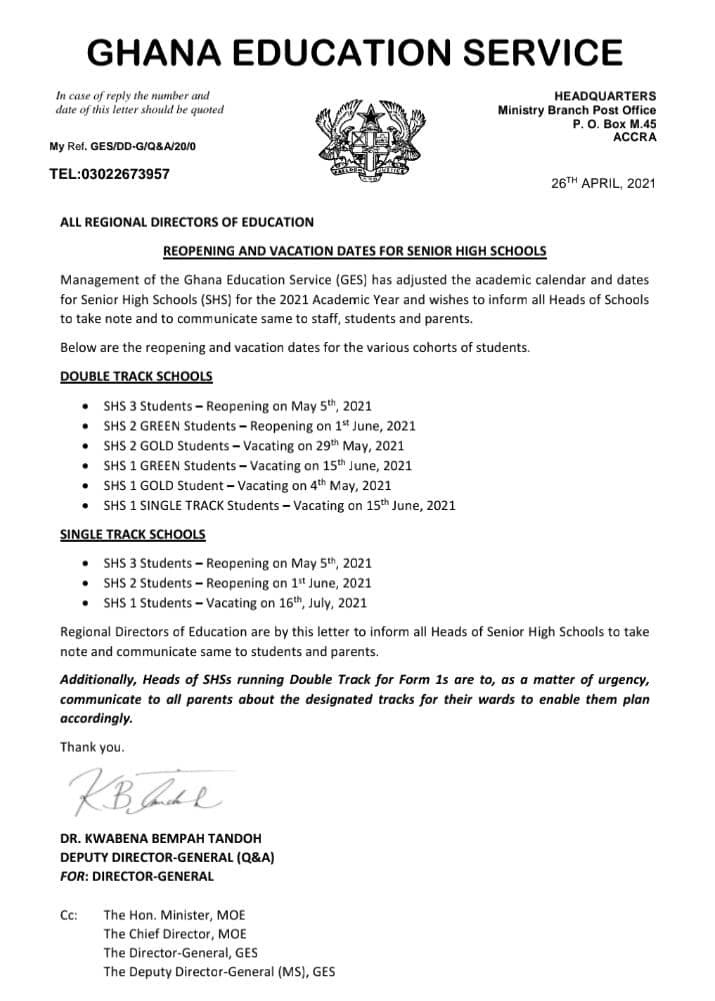 Looking at the release aforementioned, you can see all the reopening and the vacation dates for all double and single track schools in the country.
The management of GES concluded that, Head of all Senior High Schools running double track form 1s, as a matter of facts, are to communicate to all parents about the designated track for their wards to enable them plan accordingly.